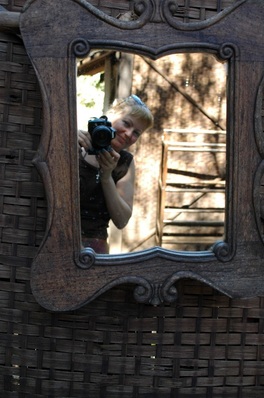 Hey-for once it's me in the spotlight!
Running a web check on my name (something a freelancer does regularly to check for misuse of their copyrighted material) I came across a couple of comments on my features on Amy Westervelt's high cred - it's-all-about-writers- website
The FasterTimes
Nice to have such positive feedback, Amy!
Go on - read what she said
BELOWEXTRACTS FROM THE FASTER TIMES

"
In this week's travel section.. The LA Times.." (ran several features)..."leaving only one spot for travel narrative, in the form of a first-person piece about kayaking around Crete . Thankfully, it's a great story and an easy read, most notably when writer Heidi Fuller-Love is describing a scene that all urbanites on vacation can relate to:
'That night I drowse uneasily, fazed by the lack of orange street lights and rattled by strips of eucalyptus bark dragging ghostly toenails along the beach. The next morning I'm awakened by someone throwing sand at the tent. Staggering out to pick a fight, I come face to face with my adversary: the wind.'
and she adds:
"
The LA Times section focused on France this week.."
"
Heidi Fuller-Love's story on finding "ethical caviar" in France was equally appealing
.... "
. " I was fascinated by a story in a local French newspaper," she writes. "'British Man Brings Politically Correct Caviar Back to France,' said the headline, next to a photo of Alan Jones cradling what looked like an emaciated shark...."....
Thanks Amy, we love you!!!x