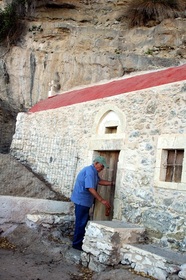 Hiking Crete-copyright HFL2011
Spring is sprung the grass is riz*, but instead of 'wondering where the boidies is', why not drag out your hiking booties and head out to find them (swooping over a colourful backdrop of Spring flowers) along Crete's Samaria gorge?
Wondering how to do it? CLICK ON THIS LINK FOR SOME TIPS...
*poem often spoken by genial Goon Spike Milligan